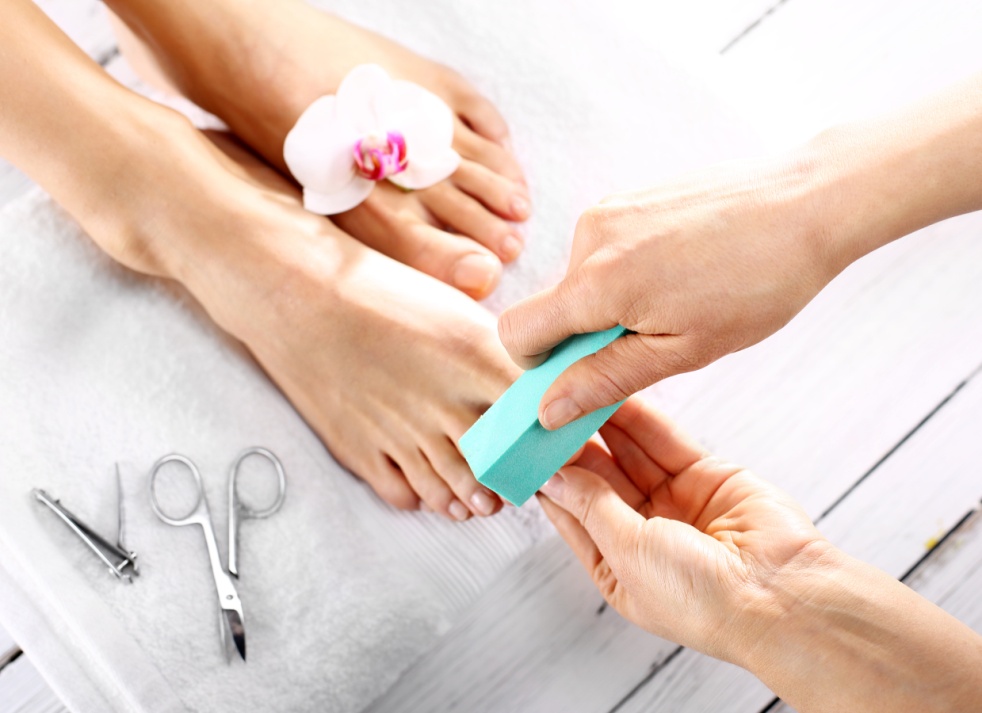 Rejuvenate Pedicure
Give your feet and lower legs a brighter look and softer feel by having our Rejuvenate Pedicure. Our pedicures include soak, shaping, cuticle maintenance and callus abrasion.  Choose from four tantalizing scents and experience an exfoliation treatment and our signature extended massage using a beautiful hydrating cream, followed by a beautiful polish application.
Cost: $50.00
Treatment Time: 1 hour and 15 minutes
Add either French Polish or Shellac to complete your manicure or pedicure for an additional $10 or $15 for French Shellac application.
All equipment and tools are medically sterilized and individually packaged for each treatment.