Welcome To Rejuvenate Medical Spa
Check Out Our New Magazine!
Check out our September-October magazine featuring everything you need to know about under-eye fillers, the Fire & Ice treatments and Broad Band Light as well as information on how we can help you treat your acne, the YOLO effect and the impacts of COVID-19 and much, much more!
We are now open!
 

Rejuvenate Medical Spa is so excited to have everyone back! As of Friday July 17th

, the Government of Ontario has announced that the Waterloo/Kitchener area is able to move onto phase 3 of reopening during the COVID-19 pandemic.
What this means is that we are happy to be able to provide additional services including facial services, acne extractions, chemical peels and more!
With this being said we would like to emphasize that at Rejuvenate Medical Spa we are still doing everything we can to provide a safe and comfortable environment for both clients and staff. This includes masks being worn throughout the building (don't worry, one will be provided if it slips your mind) and regular sanitization of products and surfaces. We want to make your time here at Rejuvenate Medical Spa enjoyable
Warmest Regards,
Eve
Office Manager of Rejuvenate Medical Spa 
About Our Facials
A facial treatment works together with a skin care routine to improve the appearance of your skin. Since all skin types are not all the same, the procedures and products used in a facial may differ accordingly. We will begin by analyzing your skin and making sure your treatment will best suit your individual needs. Our medical grade products are designed to hydrate and protect your skins natural vibrant appearance. Your skin will glow in appreciation.

 
Your aesthetician will start with cleansing your skin- ensuring all make up and debris is removed from the skin. To help decongest and brighten your skin, a manual exfoliating scrub, which is customized specifically to your needs will be applied. While you relax under the facial steamer your aesthetician will treat you to a luxurious hand and lower arm massage using rich massage lotion.
While extractions can be uncomfortable and sometimes even painful, they are to be conducted if necessary, as a component of the facial to remove undesirable blockages. The facial treatment will finish off with a hydrating cream-customized to the client's needs-containing vitamins E and C and will refresh, refine and soothe the skin, leaving it hydrated and nourished.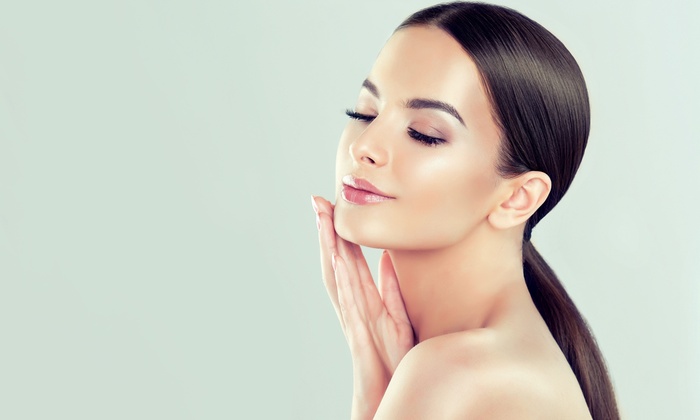 Welcome To Rejuvenate Medical Spa Inc.
A modern and stylish facility that has the most dedicated staff, we use only the finest products available to enhance your look and we go out of our way to make you feel relaxed and rejuvenated.
We offer a wide range of outstanding services all under one roof. Our state-of-the-art facility is the first in the area to employ such vast resources for your overall well being. We at Rejuvenate Medical Spa are dedicated to every aspect of your comfort, let us melt the years of stress away.
Lily's Rejuvalift Procedure
A non-surgical facelift can take years off your appearance in less than an hour and without surgery. Restylane® filler restores loss of facial volume under the eyes, jowls, lips and cheeks and Botox® helps stop dynamic wrinkles around the eyes and forehead. Injected by Dr. Elmaraghy, a board certified Plastic Surgeon.