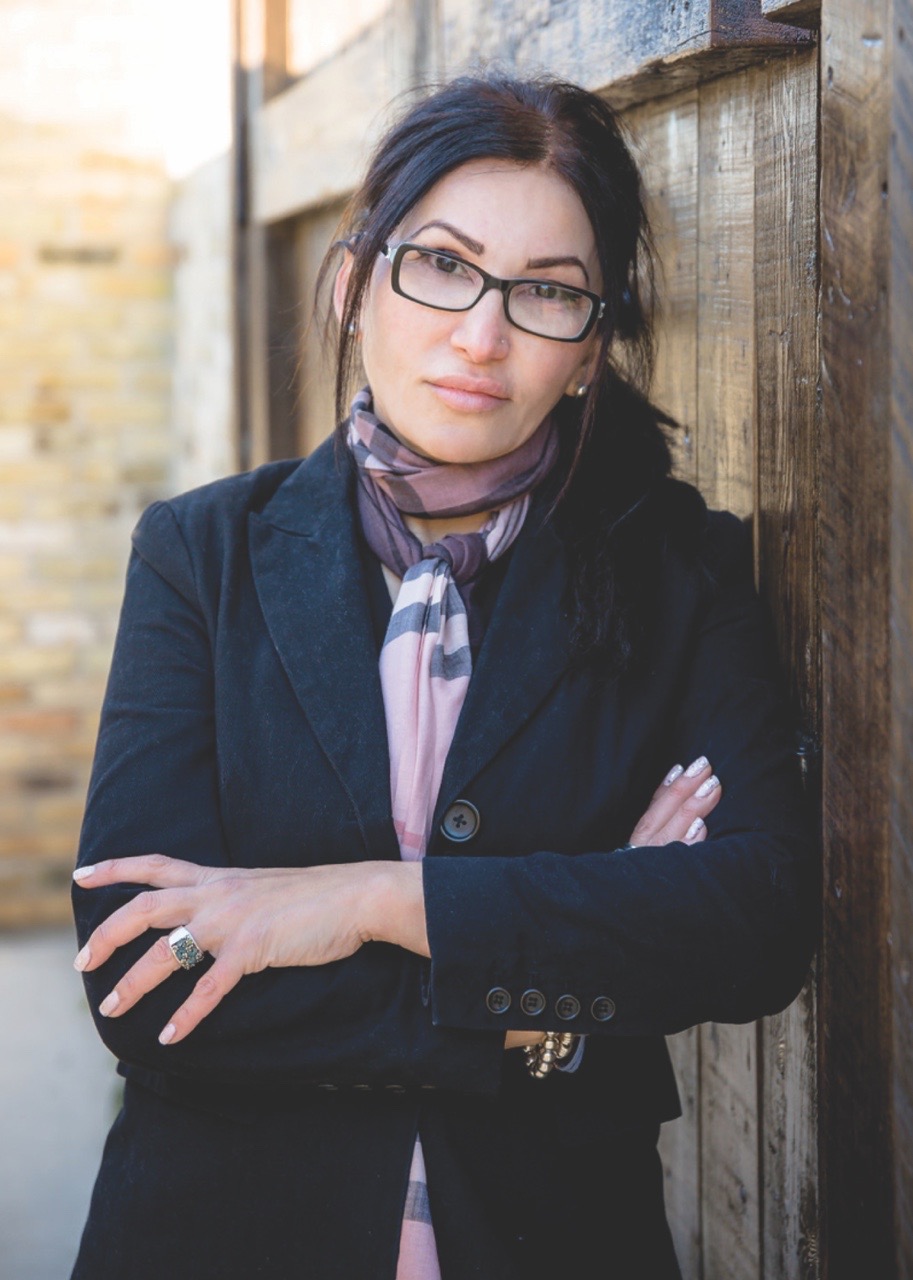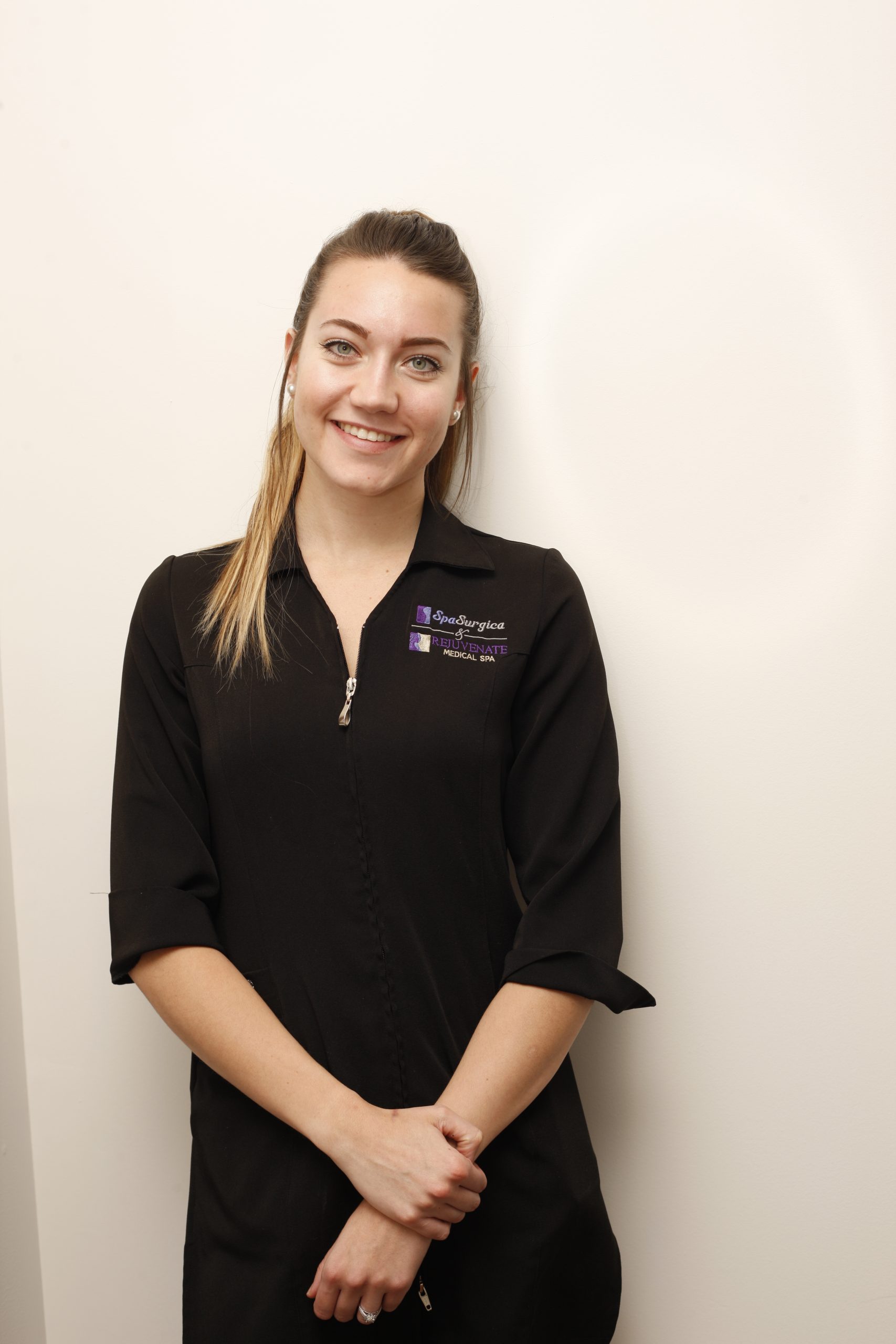 Eve
Client Consultant / Office Manager
At Rejuvenate Medical Spa, we are happy to announce the latest addition to Dr. Elmaraghy's team, Eve Hrubik. Eve is our new Manager and Medical Esthetician at Rejuvenate Medical Spa and comes with nearly 20 years of experience in the aesthetic and medical spa industry. 
"I once read a great article in The Boston Globe Magazine by Judith Gaines on the aesthetic industry that really hit a chord with me. She noted: "Looking good is a sign of virtue. The body… has become not only a window into the soul but an expression of it." My mother taught me the importance of having a healthy self-worth and what it takes to be a well-rounded and beautiful person, from the inside and out. I feel that being a medical esthetician is an emotionally rewarding profession because we are often sharing our knowledge about the services and options available in the industry to help other people achieve their aesthetic goals. I welcome you in for a chat, let's talk about it, and I'm here to guide you- one step at a time. Making people look good, makes me feel good." -Eve
Jordynn
Medical Aesthetician
Jordynn is a medical aesthetician here at Rejuvenate Medical Spa who graduated from Humber College and has 6 years of experience in the aesthetics and medical industry. She specializes in facials, chemical peels,  Vanquish, IM FORMA, Fractora,  Plus 90 and body/mini FX. 
Jordynn has always had a passion for skin care and making people feel beautiful inside and out. She always wanted to combine her love for people with her passion for beauty and realized that being a medical aesthetician would check all those boxes. Jordynn is known for her charismatic character and friendly approach. Here at Rejuvenate Medical Spa her main goal is to make all her clients feel comfortable and happy in their own skin. She wants to make you feel beautiful both inside and out.
She welcomes everyone into the clinic with open arms.
If you have any specific questions for Jordynn, feel free to email her at jordynn@rejuvenatemedspa.ca
Kailee
Medical Aesthetician
Kailee has been a committed medical aesthetician here at Rejuvenate Medical Spa for the past 8 years. She specialized in all laser treatments including laser hair removal, profractional laser, micro-needling, METFIX, skincare, patient consultations and much more.
Kailee is extremely passionate about her work and the beauty industry. She is dedicated to working with her clients to reach their end goals. She feels that educating clients is one of the most important things that she can do as a medical aesthetician. " I want others to feel as comfortable and happy in their own skin as they possibly can be!". With her dedication to her clients mixed with her passion for the industry, we love having Kailee as part of our Rejuvenate Medical Spa team.
Kailee welcomes you in the spa with open arms, and looks forward to meeting you all.
If you have any specific questions for Kailee, feel free to email her at kailee@rejuvenatemedspa.ca
Meet Our Team
Spend some time getting to know the friendly staff at Rejuvenate Medical Spa. Another way to find out more is to simply make an appointment and get started! You can visit our office directly, request an appointment electronically, and find out which treatment options are best suited for you!