Rejuvenate Medical Spa is a busy clinic in Waterloo, Ontario. We are always happy to accept resumes from qualified candidates that are just as passionate about helping clients look and feel their best as we are! 
We are currently hiring for an experienced aesthetician (Full or part time hours).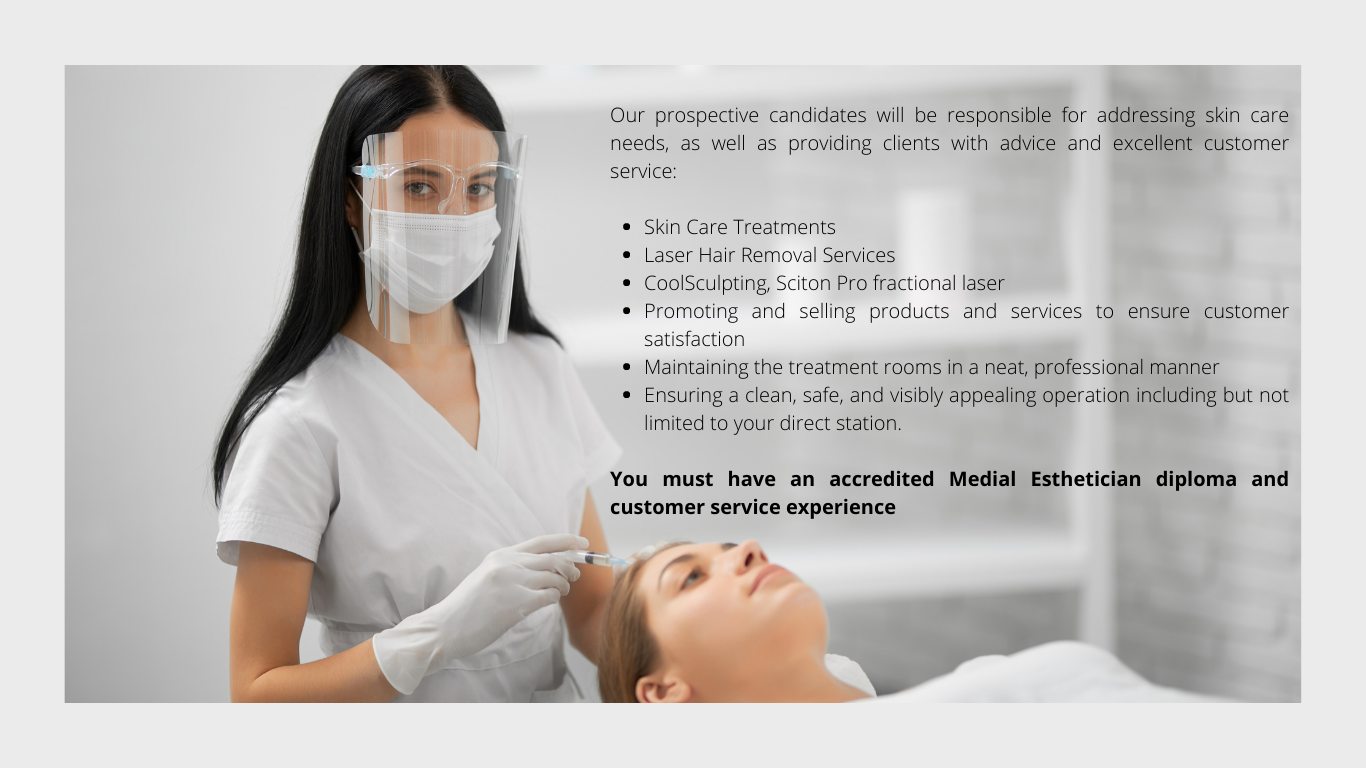 Copy and paste your resume below or submit it as an attachment to consultations@rejuvenatemedspa.ca and we'll touch base if we have an opening we feel you'd be the perfect fit for!